OUR 5 PILLARS OF SUSTAINABILITY
At  E I T H E R / O R, sustainability means creating fewer, better things - consciously. We focus our sustainability efforts toward 5 key areas: transparency, fair wages, inventory management, sustainable materials, and waste reduction. Here's where we stand today, and where we're committed to go to next.
1 // transparency
We believe this is the first step to real change in the fashion industry.
On our website, you can find a cost breakdown with details on fair wages, material sourcing, supplier information, and other costs involved in getting the product to you. As our factory base expands, we're working to provide more detail.
Companies should be held accountable, and consumers should have the power to support brands based on their values.
2 // FAIR WAGES
People are at the heart of what we do. Providing a living wage is essential.
What we are already doing: We partner with small, family-owned and operated workshops where 100% of employees earn beyond a living wage. You see detailed information about each workshop including the lowest and highest wages earned and how they relate to local living wages in Portugal, Peru, Mexico and Colombia.
What we will do next: We will maintain this commitment by only working with fair wage suppliers who can provide documentation of this. We also plan to include more 3rd party auditing and certifications to ensure this.
3 // inventory management
Fashion has a serious waste problem. Many of our favorite brands are dumping or destroying product that doesn't sell.
What we are already doing: We intentionally design our collections to be "evergreen." This means that our styles are not trendy and will not go out of style after one season. Our products have a longer selling life, and will never be destroyed to make room for new inventory.
What we will do next: We are taking a "slow and steady" approach to inventory and growth. Instead of placing large orders, we place small test orders on new styles and only place reorders on styles that work well for you!
4 // sustainable materials
"Sustainable" is a buzzword. For us, using materials that are non-toxic and biodegradable are our biggest priority.
What we are already doing: Leather requires a lot of chemicals and water to produce. The most sustainable alternative is vegetable-tanning. This process uses tree bark instead of chromium and other harsh chemicals. Leather that is vegetable-tanned is more durable and reparable than synthetic alternatives, and is also biodegradable at the end of it's useful life. 85% of our leather is vegetable-tanned. Learn more about our sourcing.
What we will do next: We plan to maintain and expand our relationship with Leather Working Group-certified suppliers and explore alternative biodegradable materials. Think "leather" from pineapple pulp or bamboo!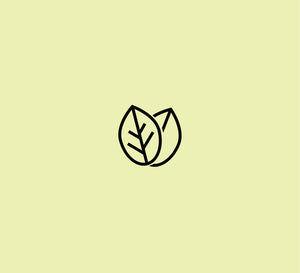 5 // waste reduction
The fashion industry is responsible for 10% of the world's carbon emissions.
What we are already doing: At the end of every year we offset our carbon footprint for all shipping through the non-profit Native Energy. They use the money to fund creative carbon capturing and renewable energy projects with the motto, "Build a better future together".
We also use recycled, plastic-free packaging.
What we will do next: One area for improvement is in our packaging. We are working to eliminate the number of boxes used in shipping, and are testing innovative solutions such as all-in-one shipping/shoeboxes and even omitting boxes from the equation all together - more to come!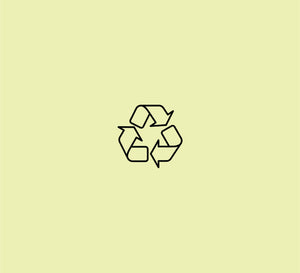 we want to hear from you
We value and welcome the feedback of our customers--if you have thoughts on how E I T H E R / O R could improve our sustainability, let us know by emailing us at support@shopeitheror.com
contact us