Our Favorite Small Brands [Holidays, 2023]
We love discovering new small brands.  Here's a few of our favs we'll be shopping this year :)
Why we love THEM: 
Fair Trade pieces made in collaboration with families in Oaxaca.  We discovered this brand at a gallery in Portland and fell in love.  These plaids are so nostaglic, like the childhood cabin curtains we use to have (also from Oaxaca!).  Learn more about the weavers here. What we're shopping: colorful Cotton Throws & these Kitchen Towels.
Why we love THEM: 
This new West Seattle spot is the perfect mix is new and vintage, clothing and home, gifts and staples.  Honestly they have it all and it's always changing which makes it fun to pop in any chance we get. Also, the owner, Lana is the best and curates the coolest brands you've never heard of (like us!). What we're shopping: TBCO Lambswool Scarves, New and Used cookbook & the cutest tree ornaments.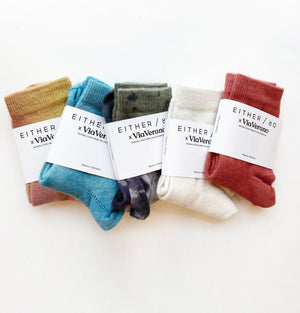 Via VERANO
Los Angeles, CA
Why we love THEM: 
Inspired by our connectedness to sun and soil, we bring you this super special collaboration! Each pair of socks in this limited collection was lovingly hand-painted and dipped, in Via Verano's garden studio, using a variety of pigments from plant materials. What we're shopping: Alpaca Bamboo Socks [available in 5 colors]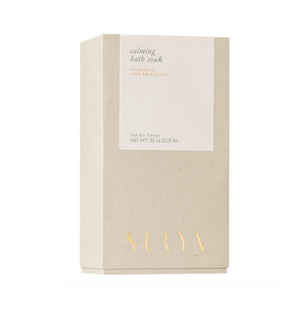 Sunny's General store
Tacoma, WA
Why we love THEM: 
These Ayurvedic Bath Soaks have Ashwagandha for rejuvenation and balancing energy, Lavender for deep calming, and Sea Salt to reduce stress, fatigue and soreness.  We're grabbing one of these for ourselves. **puts "get way into Ayurvedic healing" as New Year's resolution... What we're shopping: Bath Soak in Cooling, Calming or Hormone Balancing.
Why we love THEM: 
Our forever favorite organic cotton pieces for the whole family - made in the USA.  We're stocking up as the brand is tragically coming to a close and we will miss them (and their amazing undies) dearly.  Peep our Cognac Mules currently styled on their home page - we're honored! What we're shopping: The Pique collection, TC's favorite t-shirt & things for the kiddos :)
Learn more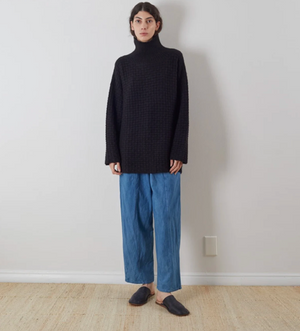 Why we love THEM: 
We're strong believers in a world where comfort, coziness, and style happily coexist, and Wol Hide makes the pieces that we reach for time after time. What we truly appreciate is the care that goes into creating these beautiful basics, which are sustainable - and in some cases - climate beneficial. What we're shopping: Sweatshirt Sweater, Alpaca Ribbed Hat and Easy Legging.
Learn more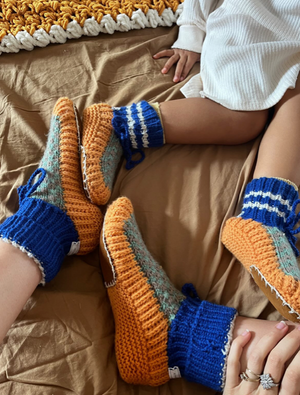 + something for the kiddos :)
Why we love THEM: 
Earlier this year we visited Peru and were so inspired by the wool knitwear we saw.  Made for lazy weekend mornings at home, these slipper socks are made in partnership with a female artisan collective in Arequipa, Peru. Knit by hand using 100% Alpaca wool, which is known for its silky handfeel, warmth, and durability. What we're shopping: Alpaca Slipper in [Fushia Multi] or [Cobalt Multi]
GIFTS FOR LOVED ONES - BIG AND LITTLE :)